Award Winning
Student's
Campus Newspaper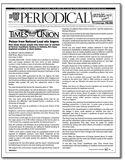 Front page of the
reprinted article
"POISON FROM NL INDUSTRIES SITE LINGERS

Production workers contaminated with dU
read it here
click here
also as a pdf
60's TV star
ATOM ANT
chosen school
mascot
In a landslide victory, dU students elected ATOM ANT to be the school's unofficial mascot. When reached by phone, Mr. ANT said that if we didn't stop calling...

(more soon >>)

(1966 file photo)
WELCOME TO d-U
Prepare to learn. Oh, and...
THANKS FOR BEING HERE

Register Early! Some class sizes limited. Don't be left out.

• URANIUM Munitions basics • TWO GIs Video • MOM VIdeo •
• LIFE Magazine Article • Uranium Mining •

• US ARMY TRAINING FILM ON DEPLETED URANIUM HAZARDS

the film you didn't see. 13 parts.

• US ARMY SLIDE SHOW • STUDIES • REPORTS •

• LEGISLATION • PROTECT YOURSELF •
GOTTA QUESTION? - USE THE MENTOR PROGRAM!
ask a question via email - click here
Honest answers. Honestly.
Reposted or reprinted for educational purposes only. All material copyrighted by their respective publishers or authors.

ALBANY, NEW YORK USA
Broadcast December 6, 2007
Study shows NL Industries poisoned workers and neighborhood with dU
run time: 2:09

View the video - click here

ya need FLASH 8!

dU in the NEWS Archive

- click here
• Select factual and credible published information on dU •

• BOTH SIDES OF THE ISSUE •

keeping in mind EVERYONE agrees dU is toxic and radioactive

dU PERIODICAL

online index

-

click here

• AWARD WINNING STUDENT'S NEWSPAPER •

daily. distribution limited to campus. select articles posted online.

BOOKSTORE

Visit the Store -

soon

• STUDY GUIDES • LATEST IN d-U APPAREL •
| | |
| --- | --- |
| | • CAMPUS MAPS • HOUSING INFO • ORGANIZATIONS • MORE • |

Let the troops know how they can educate themselves and their families about depleted uranium.
Download and distribute the flyers!
click here
The Tiny Victims
of Desert Storm
View a two minute video about some Gulf I vet's kids and the possible links to dU.
click here
Heard about the

sand storms?
Remember, dU is only dangerous if you inhale... now, hold your breath, oh for maybe a week or so.
click here